Wednesday Covid Report. Two MS students and two elementary students have tested positive since our last report. Four students have been identified as probable close contacts. We are still investigating one of the elementary cases, but any additional PCC's will be notified by tonight

We will be updating the number for our emergency notification system this afternoon, where we will send out important updates and reminders throughout the year. Please consider saving 98900 to your contacts. Thank you!
In accordance with the Cave City Mask Advisory Policy, the current risk level assessment puts our district at High Risk. As a result, masks will be required on busses and indoors until such time as our risk level is lower as determined by
https://achi.net/COVID-19/
for the Cave City School District. Parents are also asked to screen your students daily before their arrival to school, to determine if they have any symptoms. We appreciate your cooperation.
Cave City School Board Meeting Monday, August 16, 2021 6:00 p.m. Cave City High School Library AGENDA at link below:
https://5il.co/x3wn
The CCSD COVID 19 Precaution Policy was adopted today and will be in effect Monday, August 16th. For full policy details, please visit
https://5il.co/x3wz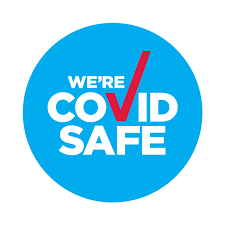 District Open House will be tomorrow, August 12th from 2pm - 6pm. See you there!
Open House for grades PK-12 will be next Thursday, August 12, from 2:00-6:00 p.m. Times will be staggered according to the first letter of your last name. 2:00-3:00 A-H 3:00-4:00 I-N 4:00 - 5:00 O-S 5:00- 6:00 T-Z Jenny Davis from the Cave City Pharmacy will offer free COVID vaccines for anyone who chooses to get the vaccine. The vaccine clinic will be set up in the Safe Room during Open House.
District Open House will be August 12th from 2pm - 6pm on all campus. Welcome back, everyone!
Cave City New Student Registration is Tuesday, August 3rd from 9am to 2pm at all campuses. Returning students may pick up their schedules from 9 -2 on the following days: 6th grade - Aug 4 7th & 8th grade- Aug 5 9th and 10th grades-Aug 10 11th and 12th grades-Aug 9

From CCSD: Physicals for all male athletes grades 7-12 will be Tuesday June 8th from 6-8. P.m. Girls physicals will be Thursday June 10th from 6-8 p.m. Both will be in the high school gym.

Special education records for students who exited the program during the 2014-15 school year will be destroyed on September 22, 2021. State and Federal guidelines dictate special education records be destroyed six years after the student leaves the special education or speech program. Records can be picked up or reviewed by parents/student during September 20-21 between 9:00 and 2:00 at the Special Education Office on the elementary campus. Note: These are not permanent school records but are special education records. For more information, contact Stephanie Lewallen at 870-283-5391.

Don't forget that FREE physicals are on (Boys) June 8th & (Girls) June 10th from 6-8pm at the Cave City High School Gymnasium. All athletes (7-12) and parents are required to have a Dragonfly Account per the AAA. If you need help please contact Coach Ariel Carpenter. Have a great summer!